Completely Stress-Free Lock Change Solutions For Your Home Or Business
Many people know they need a lock change but just don't have the time or patience to deal with the hassle involved.
But it doesn't have to be this way!
At Katy Locksmith Pros, customers can count on us when they need a lock changed even in the middle of the night. Our technicians offer the most reliable lock services in the area.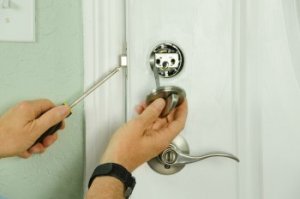 The Top 6 Reasons To Choose Us For Your Lock Change Needs
# 1
We are locally owned and operated
# 2
Our technicians always respond to your calls in under half an hour
# 3
We guarantee fair, honest and upfront pricing no matter what
# 4
You get full installation and repair services for any type of lock
# 5
Our entire team is licensed, bonded and insured
# 6
You get excellent service on a 24-hour basis, 7 days a week, all year long
---
In case that's not enough
We complete thorough background screenings on our locksmiths, protecting you when a technician must enter your home or business. Every member of our team is patient, kind experienced, and we make sure that they have excellent communication skills in order to help you understand the type of lock change service that you require.
The Most Common Reasons To Change Locks
Our company has the best tools and equipment so that we can change locks without causing any damage. Each day in Katy, numerous property owners and drivers have the locks on buildings and vehicles damaged by thieves. In addition, a lock can wear down, making it impossible for a key to work properly. If a vehicle is damaged in a collision, then you might need to have the lock changed immediately.
But what does all this mean for you?
Our Customers Depend On Our Lock Changes For A Variety Of  Situations
Replacing old locks that are beyond simple repairs
Your children lose their keys while at school or with friends
A burglar breaks into your home or business and causes damage to your locks
Your key got stuck and in trying to remove it, damaged the lock
You are going through a separation or divorce
You want a style change or a security upgrade
A guest or tenant left without returning the key
There was a storm that caused damage to your doors and locks
[opty_stars_rate_bar size="large"]
[opty_stars_rating]