High-Security Grade 1 Locks
Everything You Need To Know About High-Security Grade 1 Locks
Katy Locksmith Pros is your local residential and commercial locksmith company. We serve Katy, TX and surrounding areas and we specialize in installs, maintenance and repairs for high security-grade 1 locks and all other types of lock services.
How To Determine Your Property's Security Needs
It's entirely in your hands what kinds of security you want for your residence or business. However, our staff of experienced professionals can assist you with making the choice that is best for your property. In any case, we have your safety in mind. We will do for you whatever is necessary to prevent theft, vandalism, injury or accident at home or at work.
Not only that, we will do everything at a price that works within your budget.
High-Security Locks 101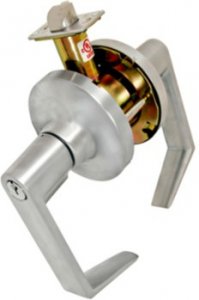 These locks are made of strong metals and are the most durable ones available for residential homes. Even on business property, they keep out intruders. They come in a variety of sizes, and some of them have long bolts and reinforced plates. You can even obtain a grade 1 lock with keyless access, and you can have them fitted for just about any door.
Get Grade A Service Anytime You Need
Don't you hate it when service providers promise something but don't deliver?
Not to worry, we are committed to providing high-quality service with honesty, respect, and transparency.
To make a point…
We are available 24 hours a day for emergency locksmith services and to answer all of your questions. This includes details about how we handle your inspections and will determine the plan of action that is best suited for your needs.
Our 8 Step Process You Can Always Count On
Initial consultation on the phone, by email or in person
Inspection appointment scheduling
Examination of your lock issues
Discussion of options for updating your security systems
Up-front pricing estimates with no hidden fees
Finalization of service agreement
Repair, maintenance or installation
Ensuring that you are completely satisfied with our work and that you understand all aspects of your new system before we leave
Wait, there's more
We respond in 30 minutes or less to all of your emergency calls, and we make sure to perform all services correctly the first time. In addition, we are completely licensed, bonded and insured for your peace of mind. Aside from our high-security grade 1 lock services, we also supply dead bolts and automotive lockout services.
Katy Locksmith also provides broken key extraction and repair along with lock and key replacements. We also are trained in supplying full access control, smart locks and biometric entry systems. Each person on our staff continually updates their skills to keep up with new technology.
[opty_stars_rate_bar size="large"]
[opty_stars_rating]