Lost Or Stolen Car Key Replacement
Get The Fastest Car Key Replacement Services When You Call Us
We've all done it…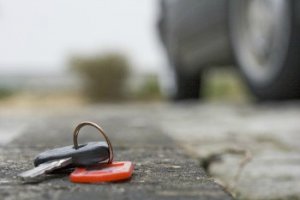 It is so incredibly easy to lose or forget your car keys. When you find yourself in this situation, don't panic, just give us a call.
The reason is…
We are Katy Locksmith Pros and we are your must trusted resource when it comes time to replace lost or stolen keys. We'll arrive at your location within 30 minutes or less and we're available 24 hours a day, seven days a week for your added convenience.
Simply put…
We've developed a reputation for providing prompt, affordable automotive locksmith services in Katy, TX, and surrounding areas. All work is done by licensed, bonded and insured technicians. Our team has access to an assortment of parts, products and supplies to further minimize your downtime when you're in need of car key replacement or any of our other emergency locksmith services.
Importance Of Fast, Reliable Car Key Replacement
Being without your car keys can be more than frustrating, it can present a wide range of personal safety concerns. For this reason, we'll arrive quickly to assess the situation and restore your peace of mind. We service all makes and models, both foreign and domestic.
We're Mobile!
Since our car key replacement services are mobile, we'll come to you; even if it's right in your own driveway. You also won't have to deal with the hassle of going to the dealership. Our car key replacement services include:
Replacing transponder keys
Broken key extraction
Repairing and replacing car fobs
Laser cut key replacement
---
Car Key Replacement Tips From The Experts
What steps can I take on my own if I loose my car key?
Retrace your steps to see if you can find where you may have left your keys; or see if you have a spare key in a convenient place.
How Can I minimize the risk of loosing my keys in the future?
You could have an extra key made. Just remember to place all copies in a safe location you know you'll remember. If you use a Bluetooth keychain, an iPhone app can be used to locate your lost key.
If I have an extra car fob, will it need to be re-programmed?
Should you be unable to find the original fob, we would recommend re-programming the other one for your added protection.
What should I do if I suspect my keys were stolen?
Contact the police to file a report, which will also help you with any issues with your insurance. Include as much detail as you can when filing the report.
Will I need to have my car locks changed?
Newer keys can usually be replaced and reprogrammed. Our locksmiths have experience with all types of automotive lock systems. For older vehicles, you'll likely need the locks and ignition changed.
What happens if the stole keys are found later?
It's still a good idea to have lost or stolen keys re-programmed or replaced since there's no way of knowing if copies were made.
---
To sum up…
Fast, affordable service is what you can expect from us. Our friendly, knowledgeable technicians are trained to safely repair any lock damage and promptly replace all types of automotive keys. Before any work is done, we'll gladly provide an accurate estimate for your approval. Contact us today and we'll be there in 30 minutes or less.
Just Passing Through?
Whether you have lived here for years or you are just driving through, be sure to check out maps of the area. This way, you will be able to tell us your exact location if you need our help.
[opty_stars_rate_bar size="large"]
[opty_stars_rating]