When you are looking for a lock technician in the area, Katy Locksmith Pros offers complete services, including residential commercial and automotive.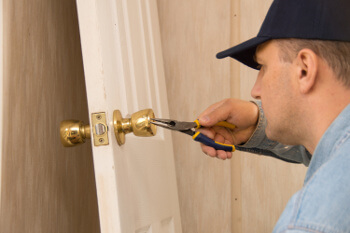 We can all agree:
Few things are more frustrating than shutting the door behind you as you leave your home, only to realize that it has just locked and your keys are inside. Or that awful moment when you realize your car keys are not in your purse or pocket. Worse yet, maybe you've just lost your car or house key altogether and the extra set is with your spouse – who is 300 miles away out of state on a business trip! Or perhaps your children have lost their house key just a few too many times and you don't know where it might be floating around or who might have it – and have access to your home.
As it turns out
When you are looking for a locksmith in Katy, Texas and surrounding areas, Katy Locksmith Pros offers complete lock and key solutions, including residential commercial and automotive. Further, our 24/7 emergency locksmith service may be just what you need. We have up front pricing so you will know the costs and won't be in for surprises after the technicians complete the service.
Not only that
We offer fast and friendly service. We are licensed, bonded, and insured and have a 30 min response times. Our expert technicians (each has 5+ years experience) will take care of your lockouts quickly and effectively.
Never Wait Long For Help To Arrive
It is not always a matter of being locked out. Sometimes locks become worn or broken. Keys can break off in the lock itself. This situation may or may not be an emergency. Either way, when that happens you can count on our top-quality lock services for your home, business or car.
To be more specific
We can handle lock rekeys and lock changes for all different types of locks. Whether you have a high-tech keyless entry system or old fashion looking mortise or deadbolt locks, we can do it all and at a price that works for your budget.
The same is true for home or office doors. And when you need an automotive locksmith, someone from our mobile team will be at your location within 30 minutes to take care of any situation. We can even make new laser cut car keys on the spot!
Get The Best Service For Your Home Or Business
A common frustration is having to deal with too many keys. For example, you may have one key for your front door, another for your back door and yet others for a side door or garage or patio door.
Not to worry! Our commercial locksmith experts are available around the clock to help keep your business or commercial property running smoothly. One of our most commonly requested services for businesses in Katy is to install new master key lock systems or access control systems. But these are just a couple examples of all of the life-changing benefits we can provide for your company.
On a similar note
Our residential locksmith services are like no other in the area. We understand the stress that can come with a home lockout or damage caused by a break-in. That's why we are committed to providing you with friendly and understanding technicians that will help make everything as easy as possible for you. And that includes transparent pricing and lightening fast response times 24 hours a day.
To sum up
Locks can malfunction over time due to wear or build up of dirt and grit. As they age, wooden doors can shrink and door frames can become misaligned. Car locks can become filled with dust, ice and snow melt, and road grime. This may cause the latch bolt on the door to not line up properly with the strike plate on the door jam. As a trusted locksmith in Katy TX, we can advise you on the best solutions and replacements in any situation.
[opty_stars_rate_bar size="large"]
[opty_stars_rating]