Exclusive Information About Your Business And Automatic Door Closers
Have you ever walked into a store and had the door slam behind you? Besides causing damages to your door, it can be pretty annoying.
But it doesn't have to be…
We are your local commercial locksmith company: Katy Locksmith Pros. We specialize in installation and repairs for automatic door closers for your commercial property and we are committed to your complete satisfaction.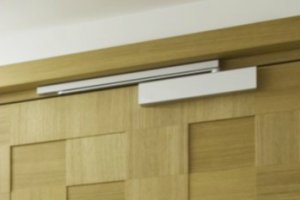 Simply put…
We are available for you twenty-four hours a day and our mobile team will arrive at your location in no more than 30 minutes for emergency locksmith services. And, our experts have years of experience and are licensed and insured. Don't forget, we are also a small business, so we understand the need to limit costs. That's why we are committed to fully transparent pricing options and competitive rates.
Save Money On Energy And Keep Your Property More Secure
If you have concerns that your automatic door is not working right, call us as soon as possible. We would not want you to have to worry about whether or not people are closing the door behind them.
Just as importantly…
We want you to make sure you can keep your place cool in the summer and warm in the winter. Automatic door closers can actually save you a ton of money on your energy bills and keep your business green.
---
How To Tell If You Need Repairs Or Replacements For Your Door Closers
Before and after you have your automatic door closers installed or replaced, we encourage you to inspect them regularly.
5 Things To Consider When You Evaluate Your Door's Condition
Inspect your system every two weeks.
When looking over your doors, check for oil leaks.
Check the door closer body and the arm, this is typically where leaks occur.
Notice the speed at which the door opens and closes.
If you notice any problems or have any questions just give us a call.
How To Decide When It's Time For A Replacement System
Leaking is the most common sign that your door closers should be replaced. However, you also can measure the speed of the door. It should close within approximately five seconds if it is working the way it should.
We are standing by with answers to all your security questions. Furthermore, we will schedule all installation, maintenance, repair and replacement appointments at your convenience.
[opty_stars_rate_bar size="large"]
[opty_stars_rating]