Don't Miss Out On The Best Deadbolt Locks Services In The Area
There's no doubt about it…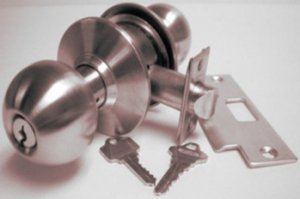 The safety of your home and family depends on the quality of the locks installed. And one of the best ways to protect your property is with dead bolt locks. No only are the types of locks important, but proper maintenance also makes a huge difference.
The point is
You need professional lock services that you can count on. Not to worry, we are Katy Locksmith Pros and we are your number 1 local service provider for all lock and key needs.
More importantly
We not only offer residential assistance, but automotive, commercial, and emergency locksmith services 24/7. We know that when the unexpected happens, time is of the essence and we can be there in 30 minutes or less.
8 Unique Benefits You Get With Us
Each of our technicians has at leave five years of experience.
We ensure that our team continues training so that they keep with new technologies
We are licensed and bonded
Our technicians provide honest and dependable service and fast response times
We can handle high-tech locks and provide security audits for your home or business
We have no hidden fees and will provide you with the actual cost and explanation of the charges up front
Our service vans carry all the supplies needed to provide you with the best service any time of the day or night.
Our convenient location in Katy, Texas means we can respond in a fraction of the time 24 hours a day, seven days a week.
How We Save You Time and Money
You may be thinking, why call a professional?
While you can purchase deadbolt locks and install them on your own, think about this:
When you buy a deadbolt lock from your local retail outlet and install it yourself, there is a much greater chance that you could damage your door frame in the process, causing the need for expensive repairs. Also, if you do not install the lock properly, a thief could easily break in.
The bottom line
You will save money in the end when you contact Katy Locksmith Pros. Our experienced experts will correctly install, or repair any lock issue and all of our work is guaranteed to last.
---
Unconventional Lock Facts, You Probably Didn't Know
Did you know that King Louis XVI who was Marie Antoinette's husband was a locksmith? He was taught by a locksmith named Gamin from Versailles.
The oldest lock known is more than 4,000 years old and was found in the ruins of Khorsabad near Niniveh, an ancient city located in what is today northern Iraq. It used a wooden bolt which secured a door which contained many holes.
In the past in many cultures, the more keys the head of household carried, the more important they were considered.
[opty_stars_rate_bar size="large"]
[opty_stars_rating]